Francesco Sgambati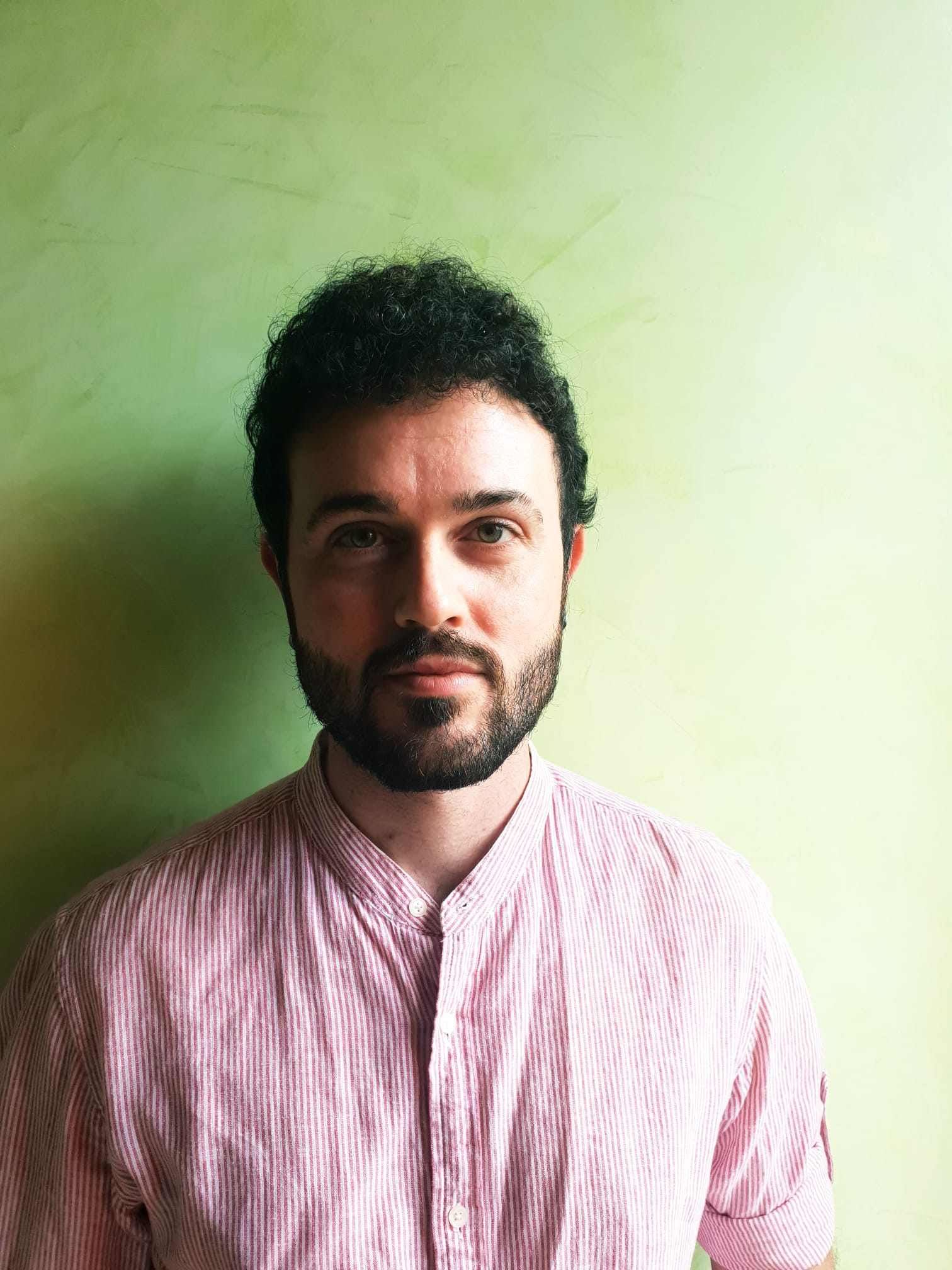 Francesco Sgambati is born in Neaples (Italy) on April 4, 1990. He starts playing classical guitar when he was 14. After the graduation at the high school he is admitted to the conservatory of Neaples "San Pietro a Majella" in the 2009. After finished the bachelor he menages to get into the master in didactics and pedagogy.
Between 2014-2015 he won more than 10 guitar competition Nationally and Internationally such as the XV National Guitar Competition – City of Taranto, VII International Music Competition – City of Airola, II International Guitar Festival – City of Eboli, X International Music Competition " Luigi Densa", XIV International Music Competition – City of Caserta, XIX International Music Competition "Napolinova".
He attends different masterclasses with important musicians like: Leo Brouwer, Antigoni goni, Gohar Vardanyan, Rene Izquierdo, Lorenzo Micheli and Aniello Desiderio.
Due to an unfortunate incident he stops playing guitar for sevaral years and starts studing classical composition and film scoring composition at the "European Academy of Art and Music in Neaples" with M° Patrizio Marrone and the film composer Franco Campanino.
In 2019 he is one of the 5 finalists composers of the "XVIII International Lavagnino film festival". In 2020 he is one of the three winners of "XV Veria International Composition Competition". He also was awarded the First Price to the "Acerra Guitar Composition Competition" (John W. Duarte Centenary Celebration) by Chris Duarte.
In the same year he was admitted to the composition course held by Salvatore Sciarrino at the prestigious "Accademia Chigiana" in Siena.
From 2020 he is a Bergamann Edition artist composer.
On August 2020 he has published a work for guitar duo with the prestigious canadian publishing house "Les Productions d'Oz".
From 2016 he is a teacher of guitar in the musical high schools in Italy.

A Night in the Woods
a miniature for piano solo
What it would be like to spend a night in the woods?
Can you hear the rustle of leaves?
Are you afraid of the dark?
While you' re walking, something is moving behind you.
The moonlight dimly illuminates a path through the trees.
It is the magic of the woods
and only music can drive you in this fascinating walk.