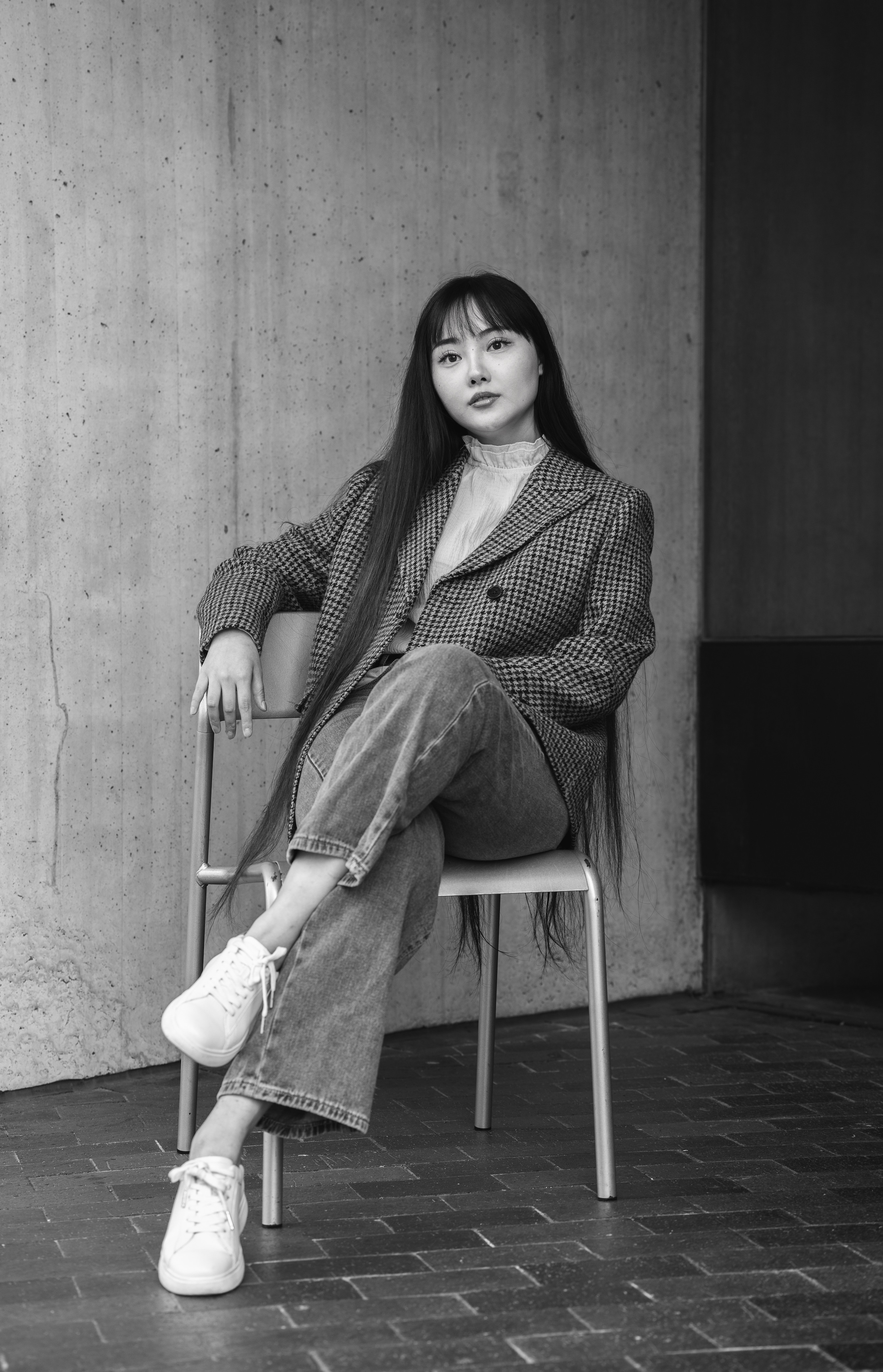 Yangfan Xu (USA)
Yangfan Xu (b. 1998) holds a deep passion and love for cats. Whenever she hears a string player glissando in the upper registers, she can't help but think of a cat's meow. In addition to her feline obsession, Xu is a Chinese-born US-based composer who comes from a musical family in Lanzhou, Gansu province, with a spoiled cat who eats better than everyone else. Xu is the winner of the 2023 Boston New Music Initiative Commission Competition, the winner of Society for New Music's 2021 Israel/Pellman Award. Xu was awarded the 1st Prize of the 2020 Hausmann Quartet Quarantine Composition Competition. She won the 2021 New Juilliard Ensemble (NJE) Composition Competition, and her commissioned work Fantastic Creatures of the Mountains and Seas premiered at the Lincoln Center in a concert by NJE in 2022. Xu has received commissions from saxophonist Kenneth Radnofsky and the New York Choreographic Institute affiliated with the New York City Ballet. Her music has been enjoyed by audiences in cities such as New York, San Francisco, San Diego, Beijing, Syracuse, and Paris. Her compositions have been performed by professional groups such as the New Jersey Symphony Orchestra, Friction Quartet, Hausmann Quartet, SFCM New Music Ensemble, Choral Chameleon, Keyed Kontraptions and Ravel Virtual Studios. Her orchestral work Bya was premiered by the New Jersey Symphony Orchestra in July 2023, and it will be performed again by the Sydney Contemporary Orchestra in Australia in October 2023.
Xu has worked with composers including Phillip Lasser, Xiaofu Zhang, Ping Jin, and Michel Merlet. Xu received a bachelor's degree in composition at the San Francisco Conservatory of Music studying with Mason Bates. She studied musicology at the high school affiliated with the Central Conservatory of Music in China. Xu earned her master's degree in composition at the Juilliard School, studying under Robert Beaser.
She is a current DMA student at the New England Conservatory of Music with studio teacher Kati Agócs.